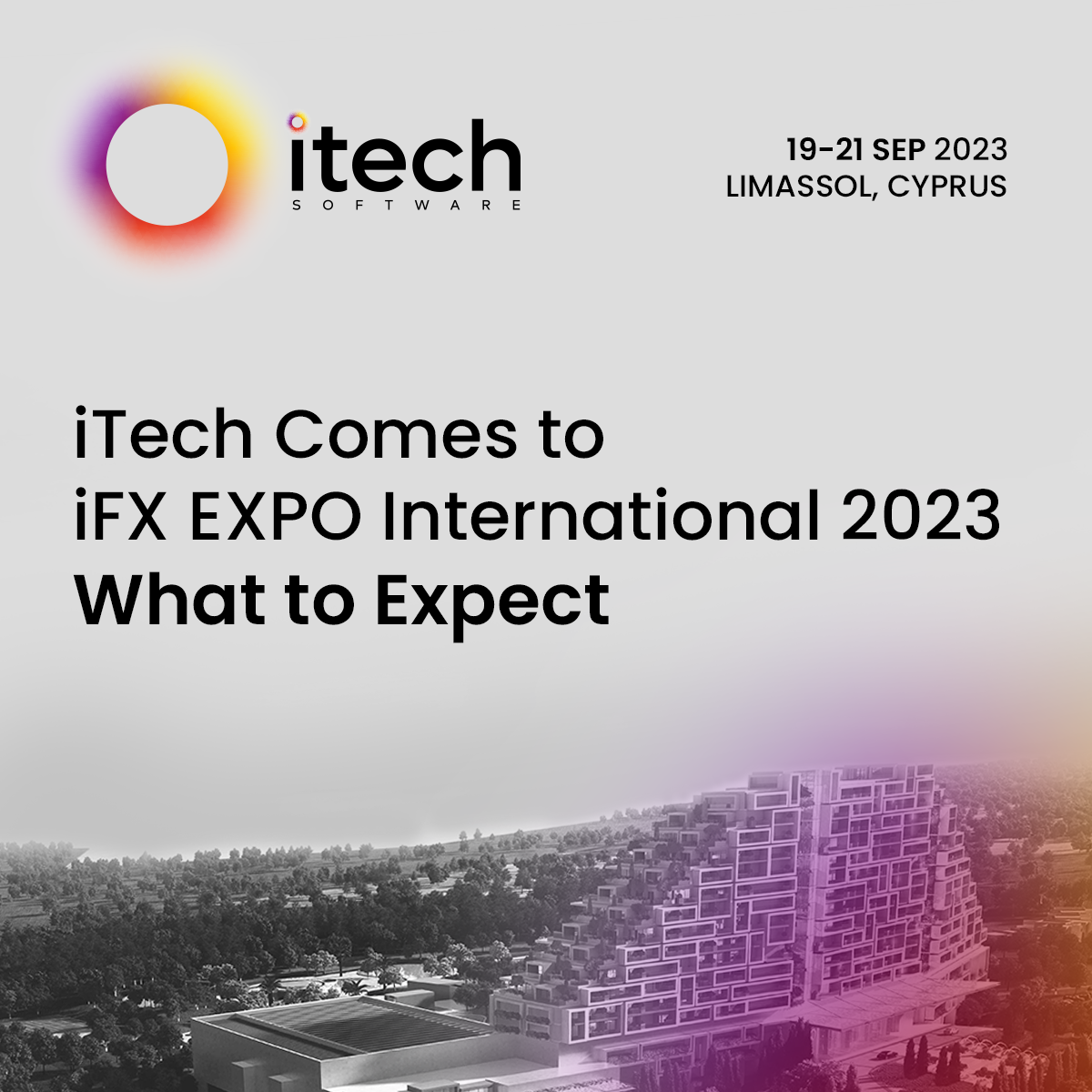 iTech Comes to iFX EXPO International 2023 - What to Expect
iTech Software to attend the largest B2B fintech expo of the year - meet up with their experts and catch up with the company's latest developments.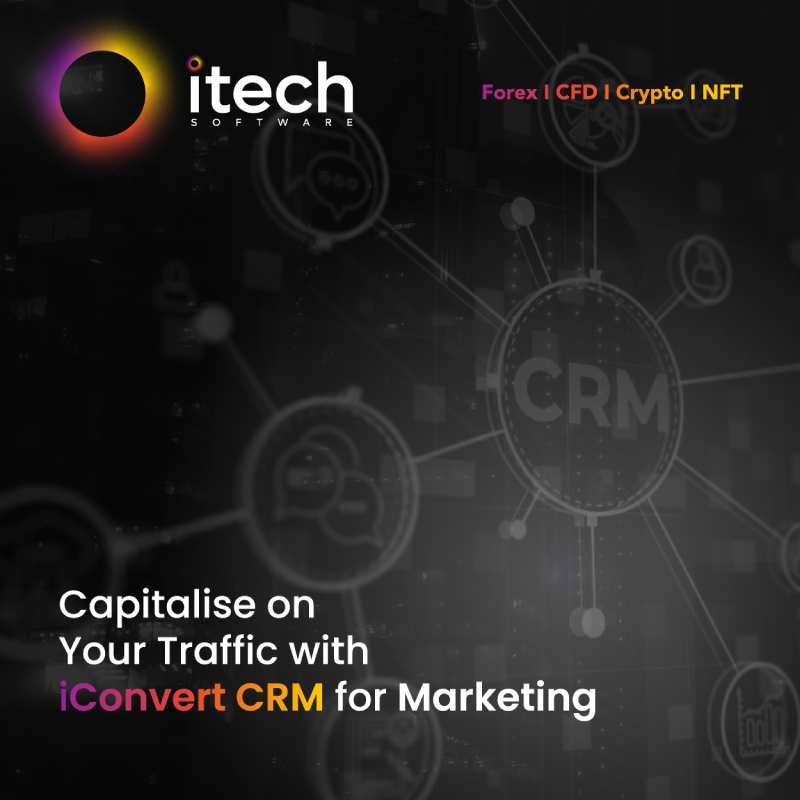 Capitalise on Your Traffic with iConvert CRM for Marketing
iTech Software proudly presents its latest in-house development: a turnkey, feature-packed back office system suitable for conversion tracking and monitoring - iConvert CRM for Marketing.
How to Use Your Network to Give Your Income a Major Boost
Are brokers part of your network of contacts? Do you want to recommend them to industry-leading broker technology, and be compensated for your time? Look no further.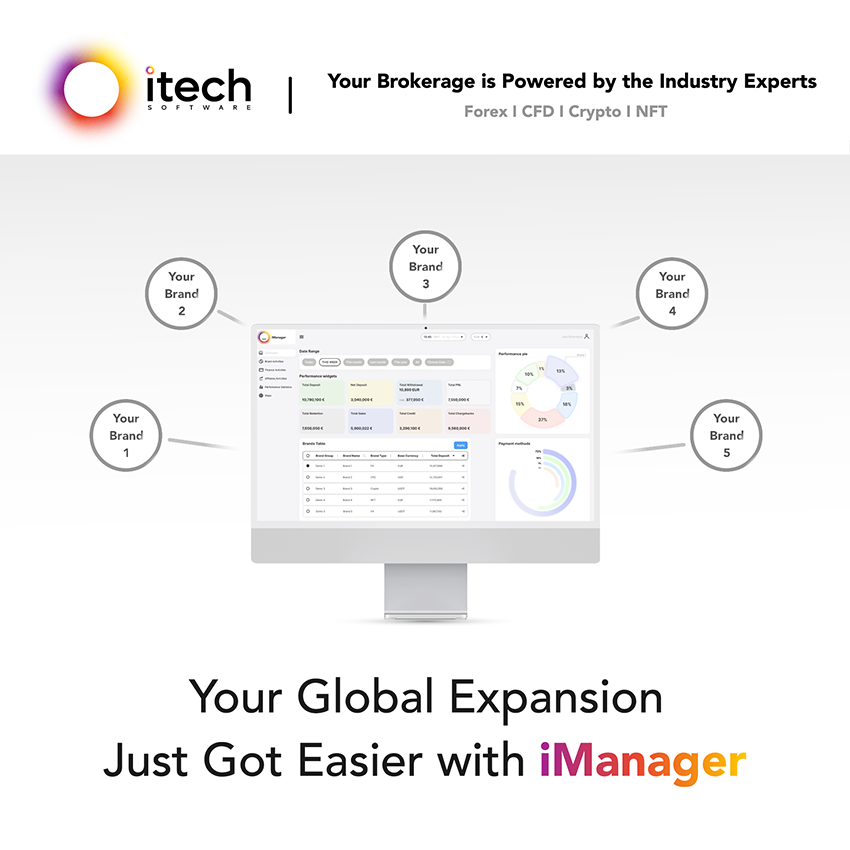 Your Global Expansion Just Got Easier with iManager
With a single back-office login you gain access to all the brands under your brokerage umbrella in one place.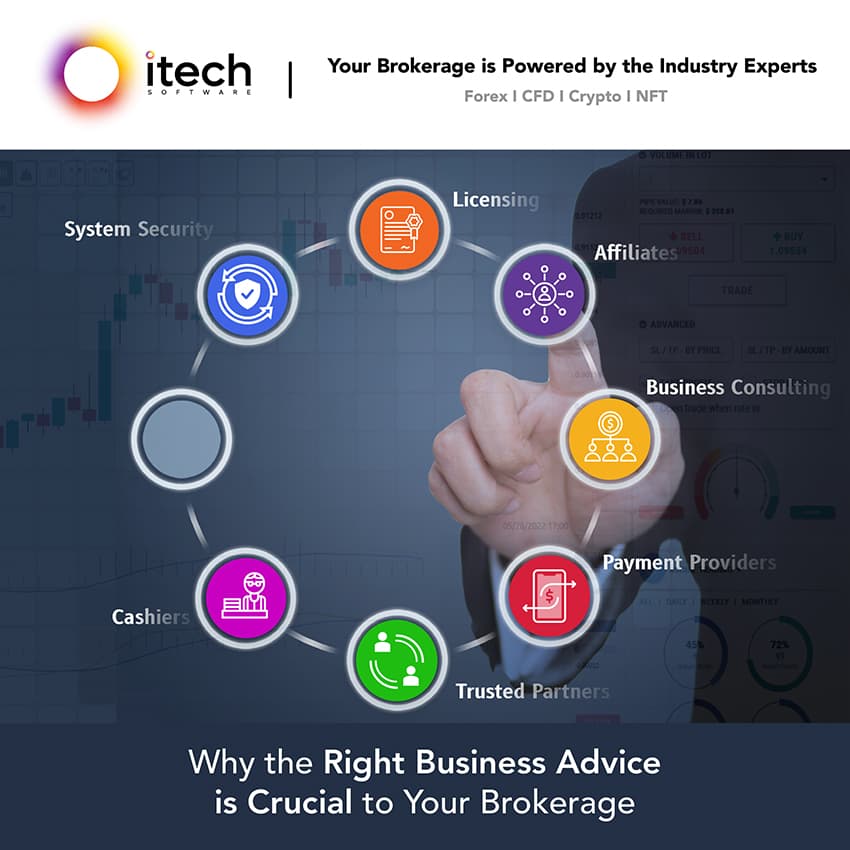 Why the Right Business Advice is Crucial to Your Brokerage
iTech Software offers brokerage firms a comprehensive package that includes support to launch, scale and grow for long-term success.
Does Your System Provider Cover These 8 Points?
By partnering with iTech Software your technology is always 100% secure.
Why an Increasing Number of Brokers Replace their Current Provider with the iTech Software
iTech Software offers a powerful alternative to the existing trading platforms that have limited capabilities at a high cost. The Proprietary Web Trader is meant as the perfect solution for mid- and large-sized brokers.
iTech Software Upgrades and Redesigns its Web Trader
iTech Software has undertaken a major redesign and upgrade of its popular Web Trader to stay a step ahead of evolving customer needs and demands.
iTech Software Launches Cutting-Edge Brokerage Management Software – iManager
Leading fintech software developer, iTech Software, has launched its latest technology tool, iManager, to ease the management of business activities for multi-brand global brokers.
iTech Software Future Proofing Your Brokerage
Is your brokerage prepared to serve the most discerning groups of traders? With iTech Software it's possible to be future ready and stay ahead of competition.
What makes iTech a reliable technology provider for FX & CFD Brokerages?
iTech Software has launched numerous successful Forex & CFD Brokerages. Find out how by booking your demo at [email protected].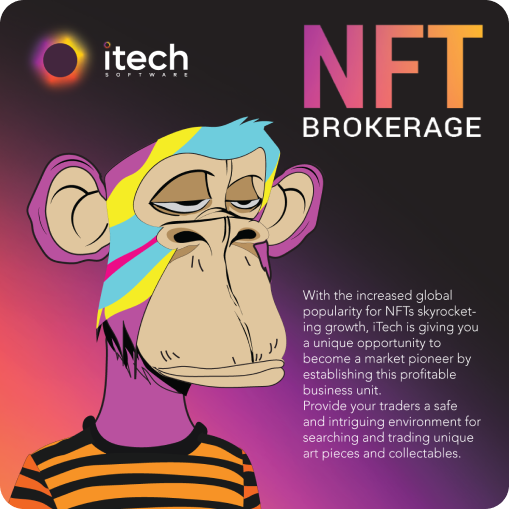 Launching your own NFT Brokerage? Yes, it is possible!
Partner up with iTech Software and grow Your Business with the Best White Label Solution. Request your free business consulting at [email protected].
What's included in iTech's Crypto Brokerage solution?
Empower your traders with a full crypto environment to purchase, sell, and exchange anytime, anywhere.
Why having business advising in your Brokerage package is crucial?
Working with iTech means consistently having a high-profile group of experts at your disposal.
The iTech's team of technical masters has built numerous API integrations
Live chats, autodilers, payment solutions, cashiers, exchanges - it is all handled on our side.